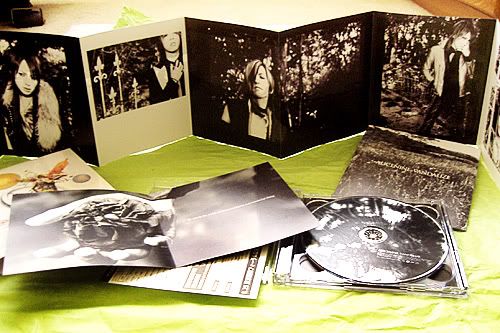 *Condition Like New*
Alice Nine First Press Vandalize [w/ DVD, Limited Edition] $32






rules
★payment methods: cash, paypal, money orders
★no returns/exchanges/refunds under any circumstances, unless with understandable reasons
★not responsible for problems within delivery/postal process
★no backing out; canceling orders; after confirmation
★if you're no longer interested, please tell me.
★DO NOT IGNORE MY MESSEAGES. don't be a deadbeat.
★i ship worldwide to all countries accepting the packages
★prices do not include shipping, or otherwise stated due to varying locations
★I
DON'T
DO TRADES.
★i can hold items up to 2 weeks if you are sure you're purchasing
★all questions must be implied before confirmation or purchase
★do not waste my time if you are not interested in purchasing
★most prices are negotiable at an extent.
★item goes to first buyer to confirm (meaning ADDRESS confirmation)
★i accept late payments; but only to a point
order
USE THIS FORM.
(this is not a confirmation)
Name:
Location (+zip):
state, country (international? just your country)
Payment method:
cash/money order/paypal
Email:
Questions/Cmmts:
Items:
copy the description and their prices
Tracking Number:
YES/NO (if yes, add $0.80 to total)
Total:
your total [i will calculate the shipping for you]